Meygun Hotel
Discover a Serene Retreat at Meygun Tourist Hotel
Get Instant Information about the The Availabilities, Prices, etc. via the following:
0098 21-8868 11 67
Shortcut:
Welcome to Meygun Tourist Hotel, a remarkable hotel nestled in the breathtaking Alborz Mountains in Tehran's Fasham district. This hotel, with its picturesque location in the heart of nature, offers a tranquil escape from the bustling city life. Since its opening in 1971, Meygun Tourist Hotel has been dedicated to providing exceptional service and amenities to ensure a memorable stay for all guests.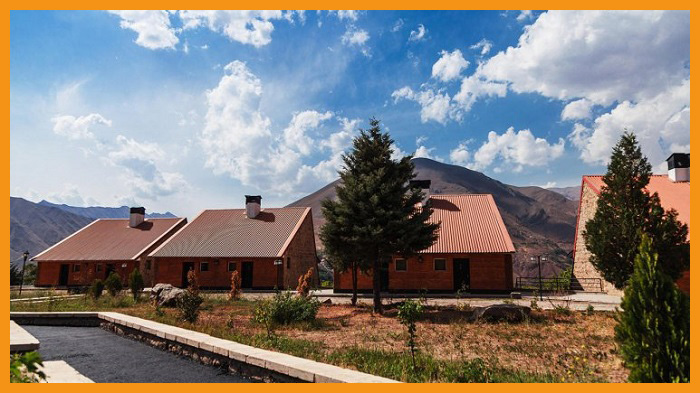 Unwind in Comfort and Luxury
Meygun Tourist Hotel features four floors and offers 24 well-appointed rooms and suites. Each room is designed with your comfort in mind and provides stunning views of the surrounding landscapes. As a testament to our commitment to international hospitality standards, the hotel underwent a recent renovation in 2009 to enhance the quality of our facilities and services.
Immerse Yourself in Nature's Splendor
During your stay at Meygun Tourist Hotel, you'll have the opportunity to immerse yourself in the beauty of the natural surroundings. Explore the lush fruit orchards, visit the enchanting Meygun Waterfall, embark on cave explorations, and indulge in exhilarating mountain climbing and skiing activities. Whether you seek adventure or seek solace, Meygun Tourist Hotel offers a memorable experience for all.
Exceptional Amenities and Services
We strive to provide our guests with a wide range of amenities and services to ensure a comfortable and enjoyable stay. Meygun Tourist Hotel offers a billiards room, a lobby area, laundry facilities, internet access in the lobby, a walking path, housekeeping services, a prayer room, a fire alarm system, taxi services, and an elevator for easy access to different floors. Our friendly staff is available 24/7 to assist you with any requests or inquiries.
Comfortable and Well-Equipped Rooms
Our hotel offers various room types to cater to your needs. Choose from our double rooms, twin rooms, royal suites, and villas, each equipped with amenities such as a balcony, clothes rack, wardrobe, toiletries, refrigerator, lamp, telephone, television, private bathroom, writing desk, electronic charging facilities, heating and cooling system, fire alarm system, and air conditioning. Minibar services are available at an additional cost, and complimentary tea service is provided in the rooms.
Additional Services and Facilities
At Meygun Tourist Hotel, we go the extra mile to make your stay exceptional. We offer in-room minibar service, convenient transfer services to and from the hotel, one-day tours to the nearby Roodbar Qasran area, transfers to the Shemshak Hotel and Ski Resort, and the Darband Sar cable car, as well as travel and ticketing services. Our dedicated team at the lobby will assist you with all your travel needs, including arranging Iran hotels, planning a Shemshak tour, or booking your Tehran flight ticket.
Dine in Style
Indulge in delectable Iranian and local cuisine at our on-site restaurant, which can accommodate up to 70 guests. Our restaurant offers a variety of dishes prepared with the freshest ingredients. Additionally, our cozy café in the lobby serves a selection of beverages and light snacks, perfect for a relaxing break.
Explore Nearby Attractions
Meygun Tourist Hotel is conveniently located near several popular attractions. Take a short drive to Varjin Protected Area, hike to the summit of Tochal Mountain, visit the scenic Yas Forest Park, explore the Niavaran Palace-Museum, or wander through the beautiful Jamshidieh Park. These attractions offer a glimpse into the rich history and natural beauty of the region.
Experience the charm and tranquility of Meygun Tourist Hotel during your next visit to Tehran. Book your stay today and enjoy a truly unforgettable getaway.